Hi,
Since Stable Update 2021-04-09, my icons choice are gone just stay Adwaita, Hicolor and HiContrast …all my icons theme are on my ssd but no choice in theme setting.
Also, window borders choice are not effectiv but appear in windows borders choice.
What wrong ? any idea ?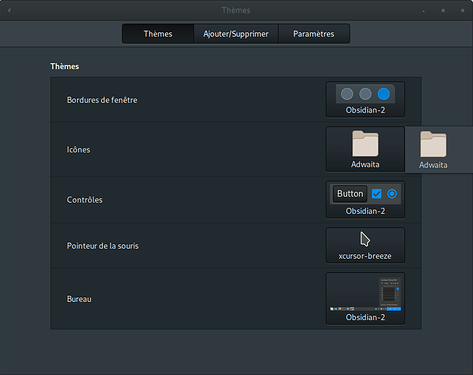 Could it be a corrupted files ?