I've installed windows 10 on sdb, and after that, PC starts immediately into windows.
Then I've started Manjaro from live CD, and grub-update, and install it to /dev/sda
Now if I do start the PC, I got (drive not present) in the bootup-dialog, where I can choose the boot device at startup.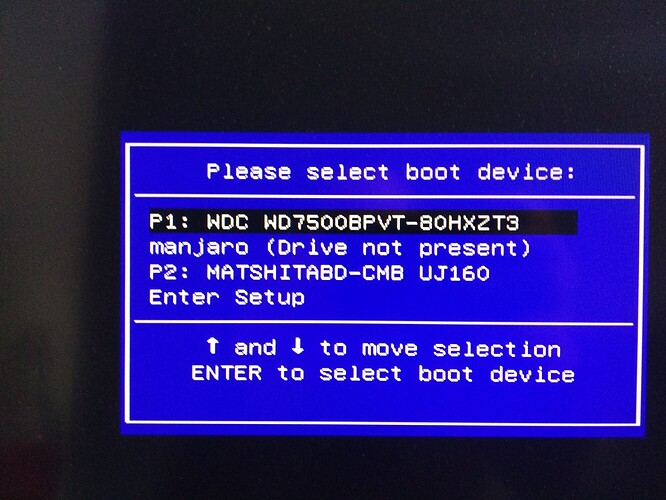 If I choose this device anyway, I got "insert bootmedia" request.
Any Idea, what's wrong here?