Hello,
I setup a new computer with GNOME.
After installation I checked that CUPS is installed.
I tried to add the CUPS-PDF printer, it is show when I select "add new printer", but I'm not able to add it.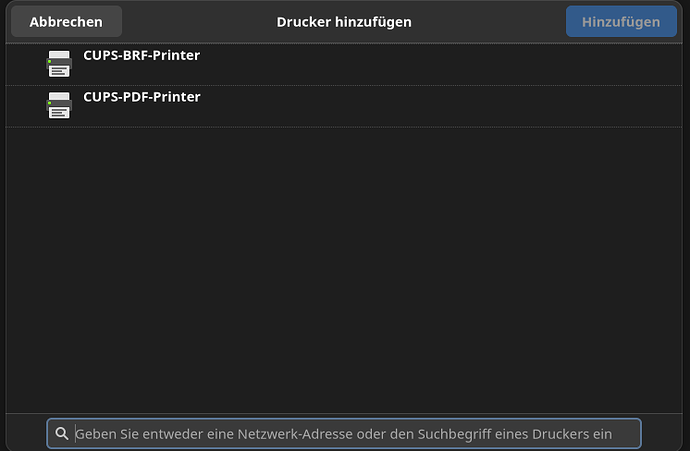 Thanks.
Btw. what is the best driver for Canon Maxify MB2750.
Marvin