Hello to all,
I have a VPN related problem with my Manjaro Gnome.
I have to create L2TP VPN connection to one of my clients but I can not start the Wizard from Network Manager option for L2TP.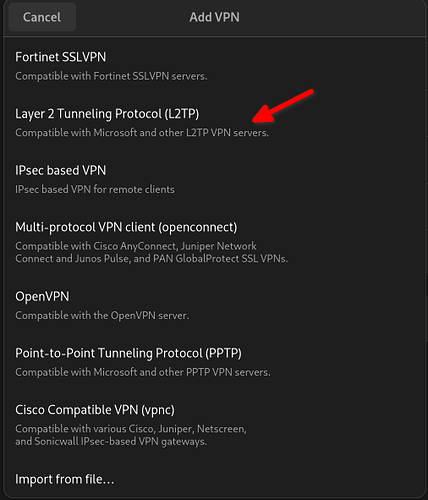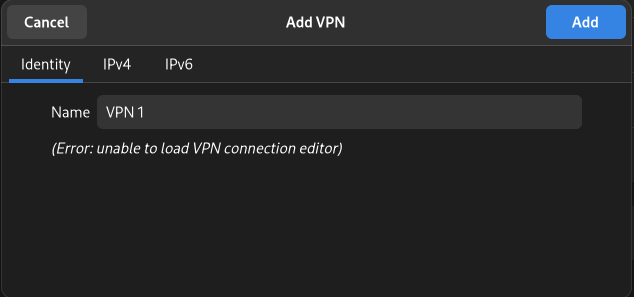 I already reinstall all packages that I thought that should needed
networkmanager-l2tp
networkmanager-libreswan
I try with strongswan also. And its the same.
Maybe someone have a solution to this.
For workaround currently I use VB and guest OS Ubuntu. There is no problem there on Gnome
Kernel: 5.15.37-1-MANJARO
Uptime: 13 mins
Packages: 1667 (pacman)
Shell: zsh 5.8.1
Resolution: 1920x1080
DE: GNOME 42.0
Tnx in advanced


Martin