Hello, this morning my PC won't boot-up and show this message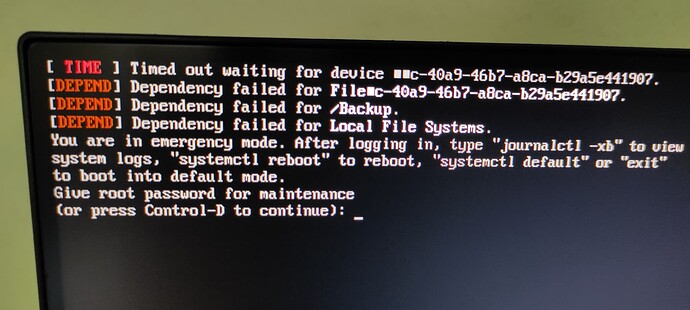 About a month ago Manjaro show warning message after boot, that the old HDD that I mounted it as /Backup for Timeshift backup is damage and will failed soon.
Last night I've tried unmount the disk in "Disk manager" after that I still can use it like normal until this morning it's show that message and won't boot.
How can I fix this?
Do I need to buy a new HDD just for replace the /Backup?