Dear @codesardine, did you figure out the solution for this bug?
I've got the same problem. I tried to set Latvian -> Default in "Keyboard settings" reset to British -> Default (same as my OS locale) every 10 minutes, even without reboot. This is very confusing. If you need any data or info from me, I would gladly help.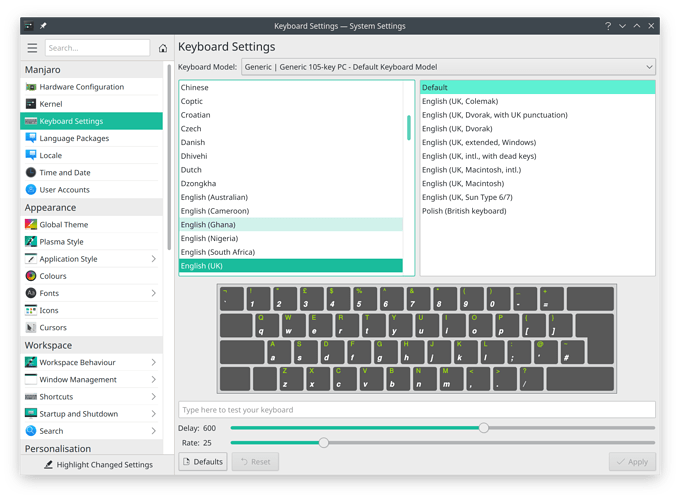 PS. Are these settings a part of Manjaro or KDE? Why would someone have "Keyboard settings" (see above) and "Input devices → Keyboard" (see below) so similar and located in different places? Extremely confusing.