Hello.
I keep getting new kernel notifications and I wanted to disable it. When I go to click apply, I get an access error. I've tried running it as sudo however it tries to do notification settings for the root user. Maybe this is a Manjaro bug? Not sure.
Running the msm_notifier --settings command in terminal and trying to change settings. When I hit apply I get the following.
Access error when saving your notifications settings
qt.qpa.xcb: QXcbConnection: XCB error: 3 (BadWindow), sequence: 935, resource id: 10501122, major code: 40 (TranslateCoords), minor code: 0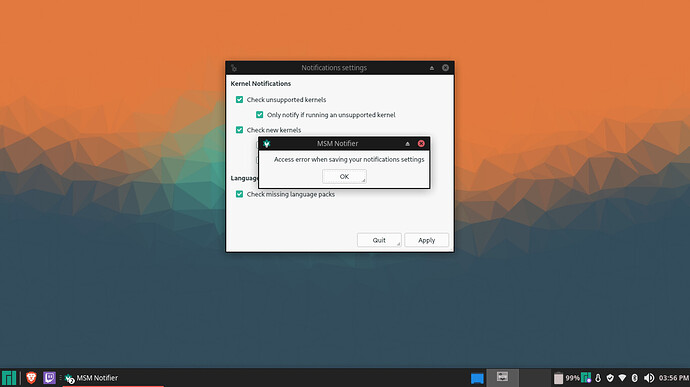 Thanks.