I use this command to do the conversion:
ffmpeg -i $f -y -vf scale=(node for-json.js):-1 $f.gif

in fish shell, where node for-json.js prints the original width of the MP4 stream (about 1000px every time).
The resulting GIF is this.
The output of ffmpeg command is this: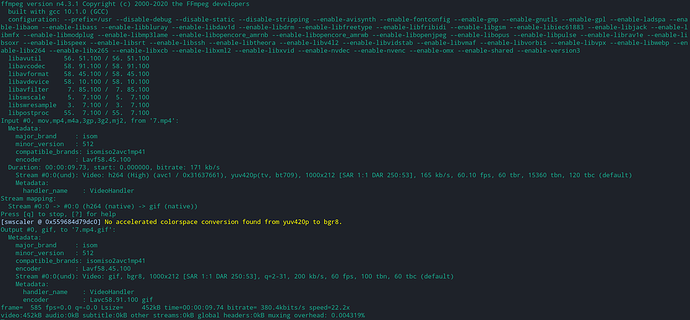 The original MP4 file is this.
How can I make the GIF to have the speed of the MP4?
Thank you!