I am using Gnome 43 in Italian, and I've noticed that the translation of some entries in Nautilus has gone missing since the update from Gnome 42. The entries seem to be correctly translated in the Italian *.po file, but for some reason Nautilus doesn't pick them up.
The entries I've noticed are "Extract" (for *.zip files) and "Open with…" (for all files) (see below)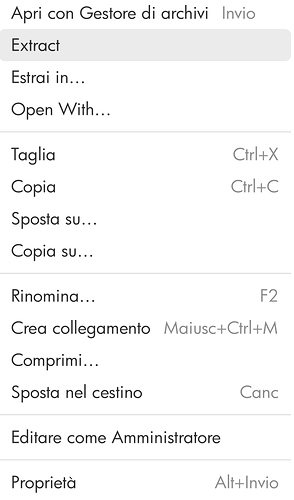 If some of you use different translations, could you let me know if the translation of these entries is correct in your system? It might help me compare the Italian *.po file and see if there's something wrong there.
I don't know if what I experience is related to this bug (Some translations present in the source file network.js are not shown for translation (#5820) · Issues · GNOME / gnome-shell · GitLab)