For some reason I'm not seeing analog stereo duplex or analog stereo output in the list of sound profiles: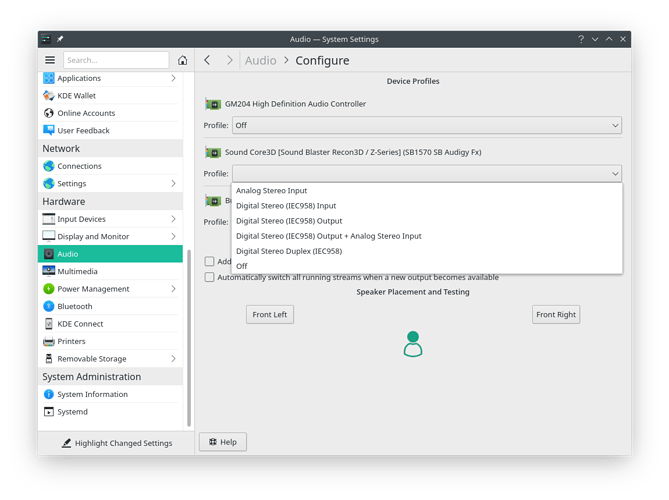 I can set it with pacmd set-card-profile which gives me sound but they still don't appear in the audio settings and the profile field is blank. I also had to change the output device to headphones in AlsaMixer but that might be an unrelated problem. Is there some way I can fix this?
The profiles show up in PulseAudio volume control but it shows (unavailable) after the name. If I select analog stereo duplex the sound works but as soon as I reboot my PC it resets again. How can I get it to remember the profile after a reboot?