I'm having trouble figuring out which package or settings are responsible for the selection of page sizes in the Printer Properties dialog.
On one Manjaro install (mine), I have a lot of page size options: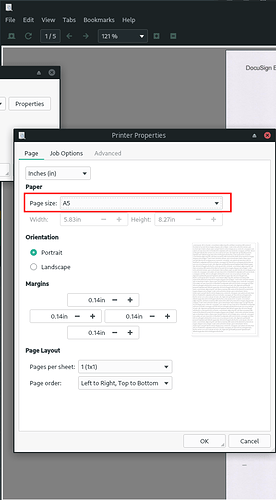 However my wife's Manjaro install (KDE) has very few options - only A4 available and a few others.
It's probably some missing package, but which one?