I'm quite happy with my Manjaro setup, but there is one thing I miss from Windows: Microsoft PowerToys. More exactly its FanzyZones module.
It very simply lets you define two or more 'zones' on the screen, by drag and drop, inside of which any window will snap, using standard Windows keyboard shortcuts to move windows.
Here, some of its default 3 colums views:
But you can customize it however you… fancy, with more or less vertical and horizontal splits.
My custom view when writing (it's my job) is not fancy at all but I like it a lot: 2 columns, the largest one for my word processor, the shortest one for notes/outline: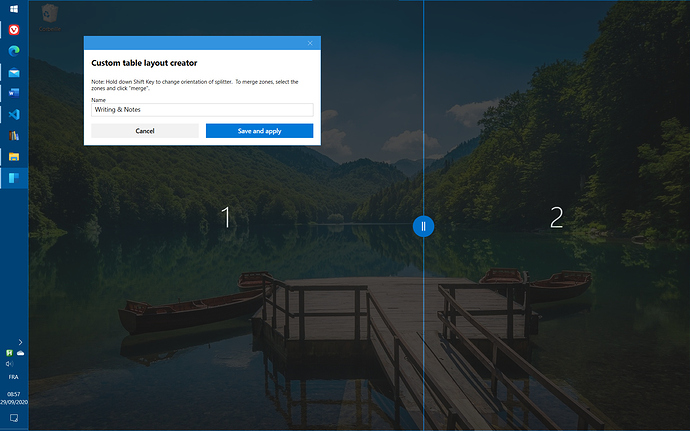 With Manjaro-Xfce, I know one can snap two windows side by side on each half of the screen but, using PowerToys under Windows, I really appreciate the fact that the two windows are not the same width: I like to give a little bit more room to what I'm writing than to my notes or outline.
Do you know anything I could use (idealy, compatible with Xfce which I really appreciate a lot too) that would let me do something similar under Manjaro, without having to manually adjust each window's width? Even if not gui-based, of course: I would need to set the widths only once, and then I'll happily forget about it

Thx,
edit: typos