I would like to present an alpha version of new Manjaro Settings Manager
It's still WIP but already has some functionality.
Most noticeable features/changes are:
Logic is separated from GUI so we will have GTK and Qt versions (and maybe TUI version later)
Pamac backend is used instead of pacman CLI
New modern UI respecting GNOME and KDE guidelines
Removed modules of settings that can be configured in DE - locale, date and time, keyboard.
Manjaro Hello will become a part of MSM to get more tight integration between system utilities. Also there are plans to replace MHWD with Solus' Linux Driver Management library.
Screenshots of Qt version:
Kernel Manager - fully working. Will get some more indication soon (already implemented just needs adjustments from repository side)

GTK has only kernel management mockup for now but it's not hard to implement everything.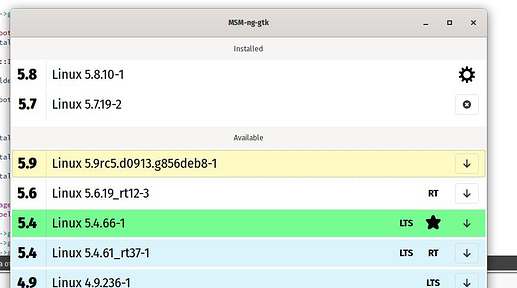 Any feedback is highly appreciated.