I'm interested in making a custom background image for a manjaro ISO that I'm making with buildiso (following https://www.youtube.com/watch?v=B--je--m0VI 's tutorial).
I see that there is a branding file called /etc/manjaro-tools/branding.desc.d, but it includes references to variables and paths (the module section it talks about) in locations that I can't see: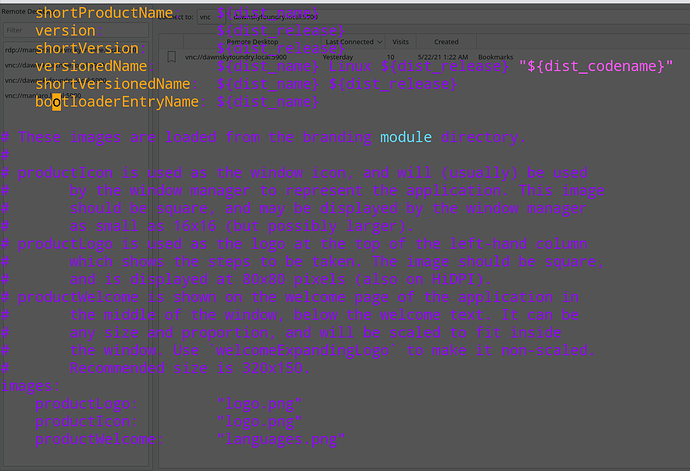 How can I place a custom logo for one of the images? I've tried to find a "module" using the find command, but I havn't been successful so far.