i have no idea why this is happening.
When I boot my computer while it is powered off i try and run kdiskmark:
Meanwhile If I just restart the PC and run kdiskmark: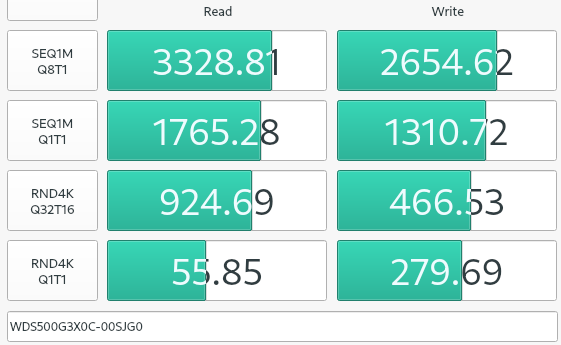 then when I try to run
sudo hdparm -Tt /dev/nvme0n1
I get 800 mb/s when I boot from powered off and 1600 mb/s when I restart…
I don't know what is going on.
I tried even disabling the sata controllers (i have no sata devices even connected) and it turns the same result. I tried setting the M2 slot to use PCIE 3.0 but nothing… I went back to default BIOS settings and same problems.
My SSD is a WD_BLACK SN750 NVME SSD it has 85% free space
CPU: i3-10320
GPU: GTX 960
MOBO: ASUS Prime B560M-A (latest bios version)