I have a notebook (Schenker Vision 14) with 1 TB M.2 Samsung 980 PRO | PCIe 4.0 x4 | NVMe.
It seems that disk encryption with LUKE makes read/write very slow. I tested with fresh installations to compare it:
Manjaro Gnome with LUKE:

Manjaro Gnome without LUKE: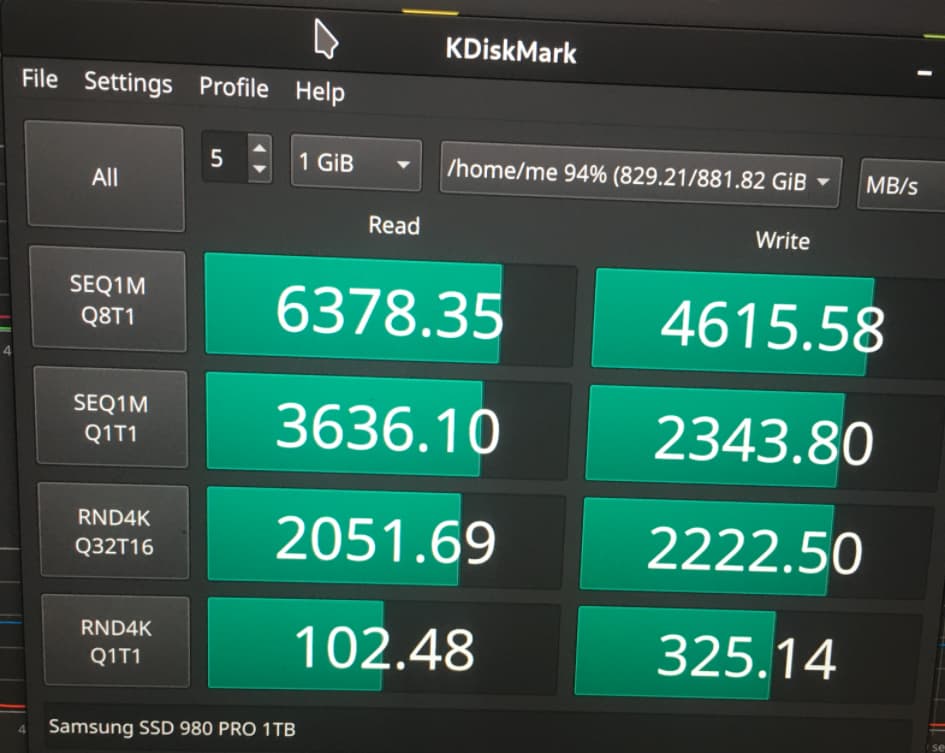 Is this normal speed lost? Also it seems the fan turns on more often with LUKE, makes sense because CPU has more work, but that much?