Hello everyone.
After the new manjaro update, I keep getting some kind of bug with KDE that makes me unable to log in to my system normally.
While not restarting, I'm able to stay in the session but almost every app doesn't wanna open. If I suspend the computer, a black screen saying the "loger" (screen you use to input the password I don't know the name) is broken and to use Ctrl-AltF2 and log in with loginctl unlock-session command.
If I restart the computer, this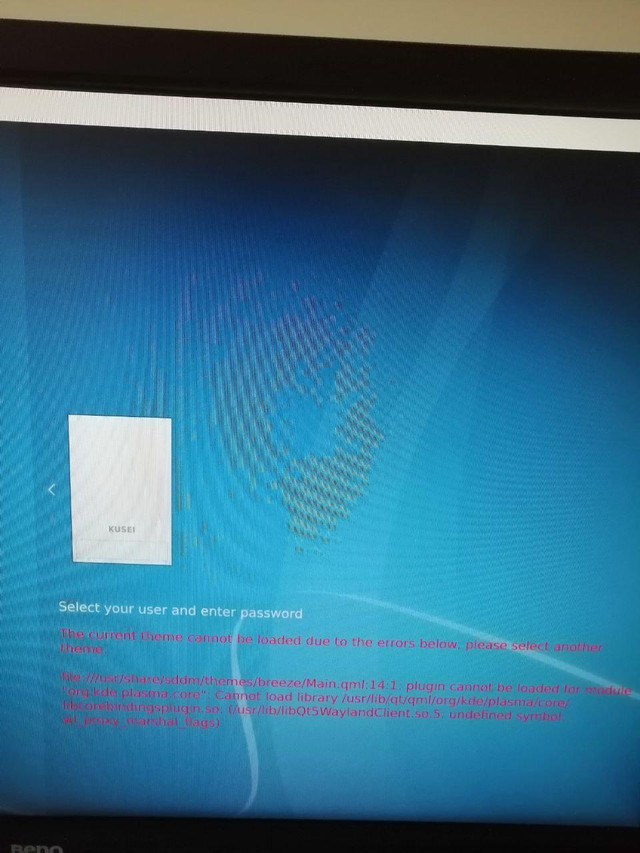 comes up, and even if I input my password, it freezes there and doesn't let me do much. I tried using the loginctl command but I get a black screen with a cursor after that.
Any idea what it could be?