If @linux-aarhus isn't maintaining it anymore we can drop it from the Forum Footer?
https://linux-aarhus.dk/en/product-category/manjaro-en/stickers-en/



I don't see any footer, let alone a link to what you refer to.
(Maybe because of the theme i use)
But if it's true what you say, sure why not. (got my vote)
Or they should host it somewhere else like the manjaro-gitlab?
Like i said i don't have any footer…


But… https://linux-aarhus.dk/ seems to be a fresh server that displays only:
It works!

Maybe he forgot to reconfigure his server

FYI, @linux-aarhus is retired. He's around, however I haven't seen a link to his old shop in a long time.
Current stickers are available from the Merchandise link at the top of manjaro.org.
Maybe @codesardine already did? It's not there for me: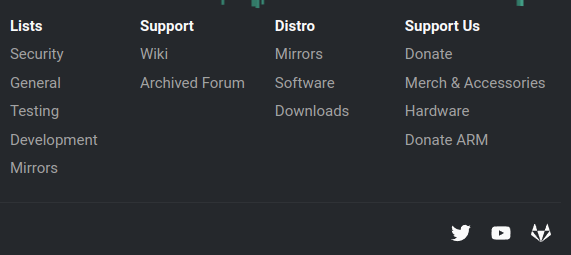 Then you're using an outdated theme. It seems @codesardine may need to drop the old themes that aren't compatible.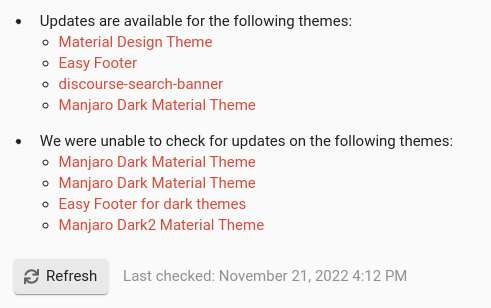 I'm using the Dark theme, single word version at moment, i used to use the Manjaro Dark Material theme but it had problems with the input box being collapsed.