libarpack.so is present in arpack (from community repo) but there isn't a library for arpack++. Can I copy the library "libarpack.so" from arpack to the folder where arpack++ is installed? So this way I just need to change his name and this wont happen:
-- Found Arpack++ lib: ARPACKPP_LIB-NOTFOUND
pkgfile libarpack++.so shows there is not package actually using this library
How can I make libraries given hearder files (.h)?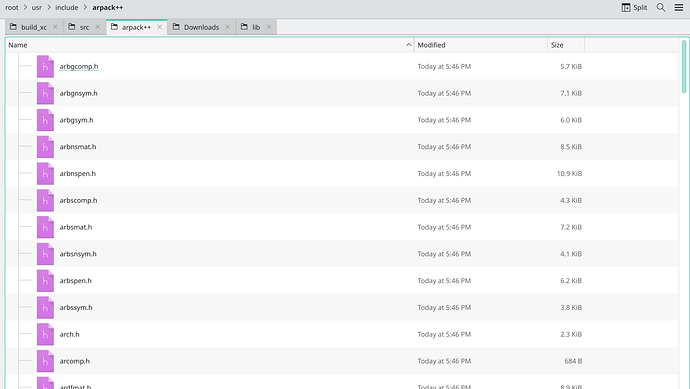 Can I use the arpack++ library from Debian/Ubuntu repositories?