Hi,
Whenever there's a system update that involves updating the kernel, I get error messages relating to previous kernel versions, and these versions also appear in GRUB but do not boot.
As far as I can tell, it's not causing any obvious issues, not any that I can see anyway. But it's a little annoying getting these errors after an update, and having a cleaner GRUB would be nice too.
I don't know what other information I can provide to help resolve this, but I'm attaching a screenshot of the error for now.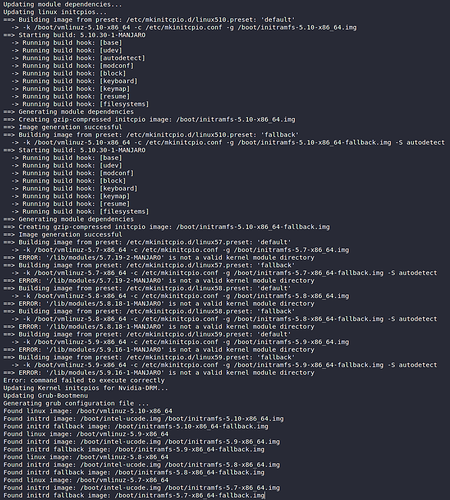 Thanks