Hello,
My system details:
[flex@thinkpad ~]$ cat /etc/lsb-release
DISTRIB_ID=ManjaroLinux
DISTRIB_RELEASE=22.0.0
DISTRIB_CODENAME=Sikaris
DISTRIB_DESCRIPTION="Manjaro Linux"

My version of brave browser is from the Official Repositories (community):
[flex@thinkpad ~]$ pacman -Q | grep brave
brave-browser 1.45.133-1

Recently I started having a problem with brave browser in my Manjaro OS with KDE desktop. When I go to the comments section of articles on the BBC website… For instance this article is a problem for me right now.
I get this error message and I cannot post a comment only read comments from others.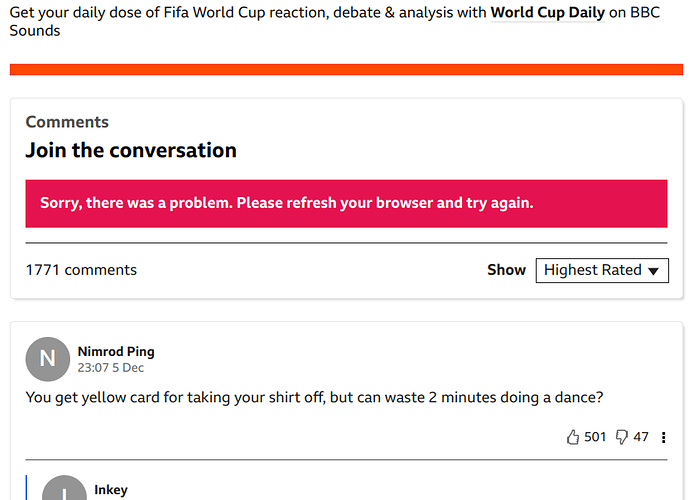 On the other hand if instead I try the same link with the Vivaldi browser the comments section does work like this…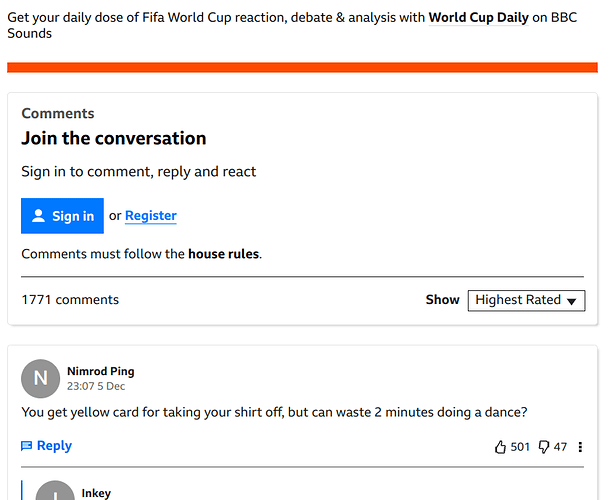 I asked about this on community.brave.com should I wait for help there or can I ask somewhere else as well? Stefano Capitani is the brave-browser packager for Manjaro. Would that chap know?
I'm just wondering who would I ask because I think the issue might be related to brave on Manjaro/Arch because I don't have this problem with Brave in Windows 10.
I tried disabling extensions and with Shields down but that makes no difference. The comments section still gives that error when viewing it in Brave running on Manjaro. Also the problem is not because I am signed-out of the bbc website or because the article has been closed to comments.
Any help much appreciated.
Flex