Is this the Default behaviour for polkit/DBus ?
When ever I need to enter the sudo password via the gui on kde (eg. for changing the sddm theme.) I have noticed that if I don't enter a password within exactly 25 secs, I get an error :
DBus Backend error: could not contact the helper.
Connection error: Did not receive a reply. Possible
causes include: the remote application did not send
a reply, the message bus security policy blocked 
the reply, the reply timeout expired, or the network
connection was broken..
Message error: ~~blank~~ 

Screenshot for reference :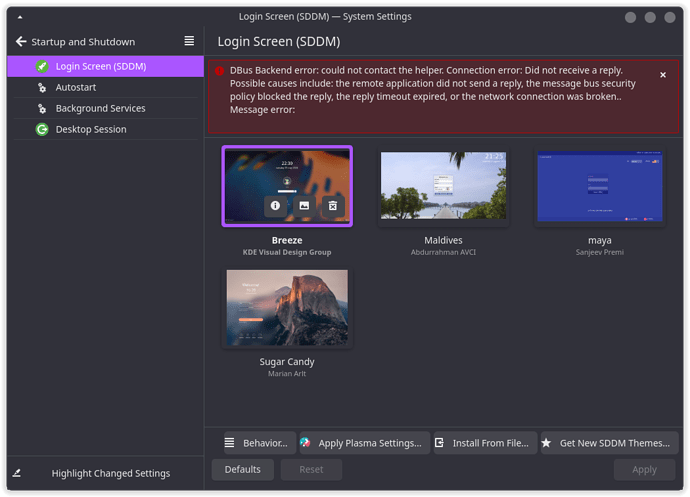 Is it the default configuration to block any attempts of entering the password after 25 secs have passed ?? Or is there something wrong with my system ?