Hello there.
I bought a Lenovo Legion Slim 7 (S7 15ACH6). Naturally, it came with Windows 11 preinstalled. On windows, it supports Nvidia Advanced Optimus.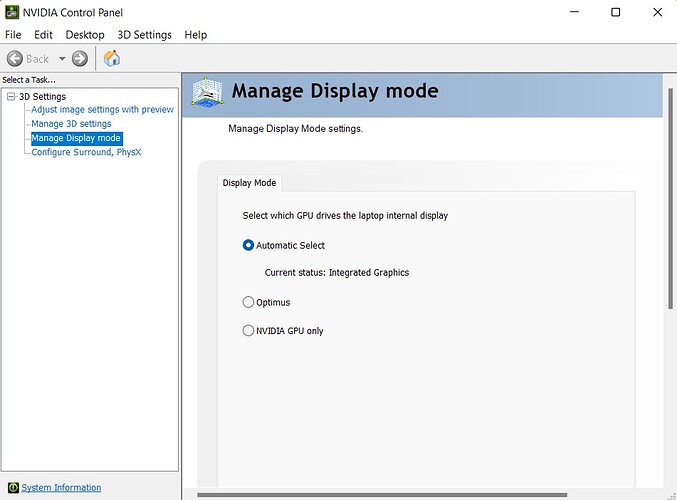 Advanced Optimus switches the display input between iGPU and dGPU automatically when a game starts. The display input can also be manually changed.
How can I make Advanced Optimus work on Manjaro?
Optimus-manager does not trigger the MUX switch. The display mode can be changed in the UEFI/Firmware settings. But that is annoying. It takes a few minutes. Also leaving the device on Nvidia GPU mode all the time is not ideal for battery life.
Device info:
Name: Lenovo Legion Slim 7/S7
Model: 15ACH6
CPU: AMD Ryzen 5800H
iGPU: AMD Radeon Vega
dGPU: Nvidia RTX 3060 Mobile