Hi again

, I googled for a bit in order to find the important services Manjaro OS needs to function properly (due to my boot speed issues) but I didn't find any post and when I found a post related to my issue somehow, using archive before forum doesn't work in the URL. It says the page is either private or was removed.
So, my question is: is there a list displaying all the important services the OS needs and therefore cannot be disabled? I'm asking that because after running sudo systemd-analyze critical-chain the following information was shown: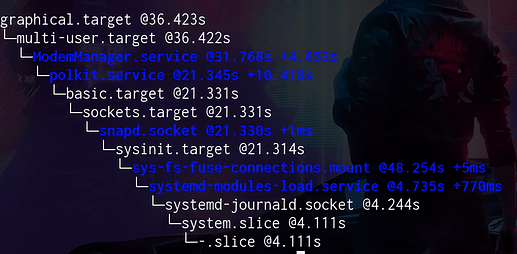 Is ModemManager.service important for the OS or is it important only if I'm using a modem?
Thanks in advance!