Hi
. Today I was trying i3 dual booted with Manjaro on kde. During the install the installation is stuck at Partitioning screen telling :- Scanning storage devices. So I thought I should install Manjaro xfce and install i3 on that bcz both the xfce and i3 have same pakages ( idk if I'm correct ).

. But the installation of xfce is also stuck at this same page.

. I hope you can help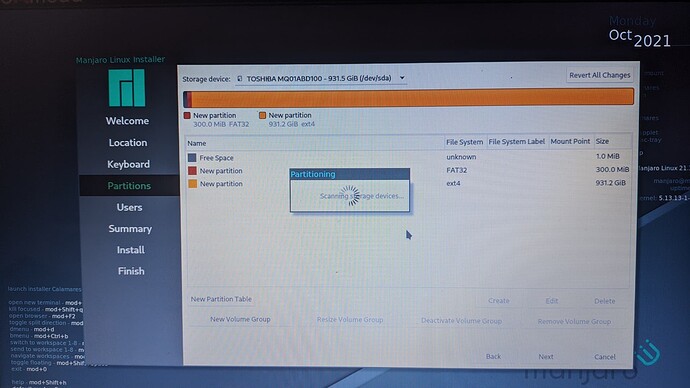 ( Sorry for uploading this picture , Imgur link not working and idk how I can paste the inxi output from this live boot )
I flashed the iso using ventoy. I even tried flashing the iso on a second pendrive , but still the same problem.