Hello everybody,
I installed Manjaro KDE and I noticed that for example no matter which theme I choose some windows are not affected… In my current usage I only noticed the pamac manager:
Here is a screenshot:

And right now I noticed that the popup window for choosing a file to upload was also white.
Something I also forgot to mention is that the window icons are weird… It seems there is some bigger overlay… I hover over the close button, you can see there is another icon in red (bigger and shifted)
UPDATE:
The following about icons was resolved by itself, maybe some cache or whatnot…
I leave it as is…
Another problem is that some apps are missing icons on the launcher.
You can see on the following screenshot that the icons are correctly displayed on the task bar and the switching panel on the left: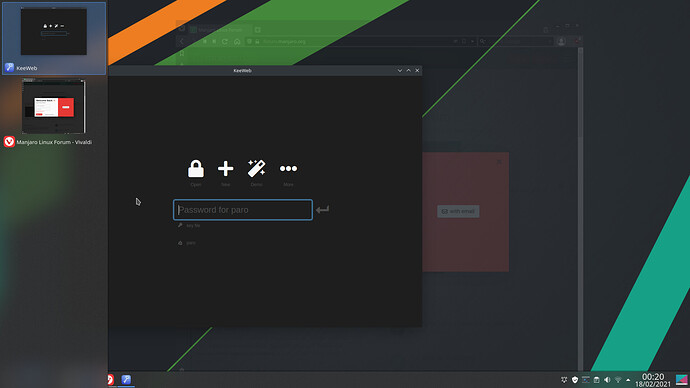 And here that there is nothing displayed on the application launcher (just below my mouse cursor) (which is also applicable to all the software I installed myself - official repository or AUR)

Does anyone can help me with that?