Hello,
in menu / Settings manager (button on the top) / Manjaro Settings Manager / Kernel i see i am NOT using latest non-experimental kernel: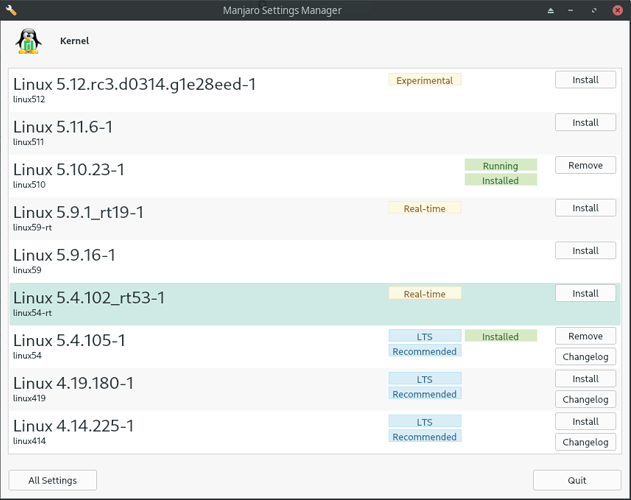 "pacman -Syyu" shows no updates
is this correct, if not, please what to check or which command to run?
also i am asking because my netw0rk adapt€r r8169 is not working in this Linux and should work in kernel 5.12-rc6. I am not sure how exactly i can discover under which kernel this adapt€r is supported or how to install its support.