Difficulty: ★★☆☆☆
This guide will show you how to have a Live Wallpaper on Manjaro Linux. ¹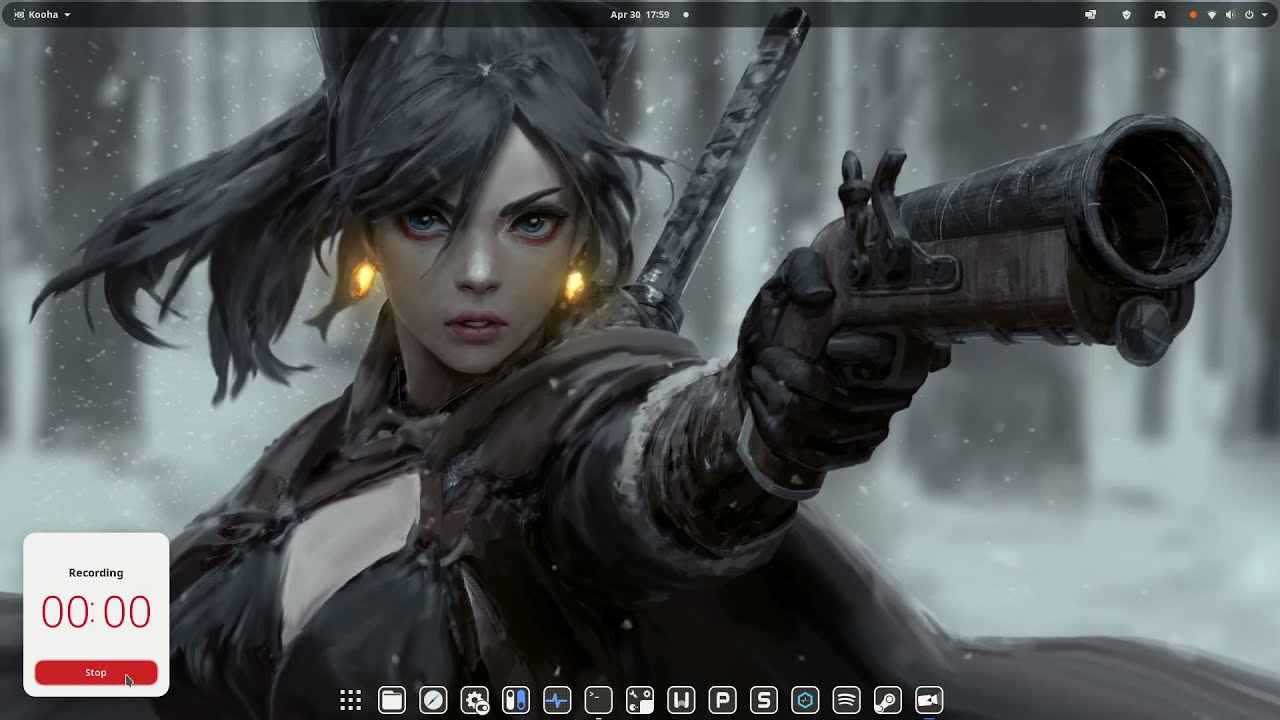 Installation instructions:
Install mpv from the official repositories by executing:

pamac install mpv


Install xwinwrap-git after activating the AUR by executing:

pamac install xwinwrap-git

Setup
To set up a script that makes a Live Wallpaper possible:

cd /usr/local/bin
sudo nano Live.sh


Insert this command, while modifying the path to the video file you want to use:

xwinwrap -fs -fdt -ni -b -nf -- mpv -wid WID --no-audio --loop "/path/to/your/videofile"


Press Ctrl+X to exit and Y and Enter to save.

make the script executable:

sudo chmod +x Live.sh

Launch your new Live Wallpaper
To launch the Live Wallpaper automatically you need a .desktop file in ~/.config/autostart:

nano ~/.config/autostart/LiveWallpaper.desktop


Copy-paste this and remember to modify its path in Exec;

[Desktop Entry]
Type=Application
Exec=sh -c "path/to/Live.sh"
Hidden=false
NoDisplay=false
X-GNOME-Autostart-enabled=true
Name=Live wallpaper


Again, press Ctrl+X to exit and Y and Enter to save.

Log out and log in again and if everything goes according to plan you should see your Live Wallpaper now!


Note 1: It have only been tested on Gnome stable, but should work on any DE or WM. RAM consumptions is around ~100MB RAM.