Well, I use it as a multi-package manager, multi distros (I indeed use it's pip version on Manjaro & on Debian).
I install Flatpacks, AppImages and… PWAs (very interesting since Firefox dropped SSB as it's a very good way to avoid installing them with Chrome or it's erzats (Brave, Vivaldi, Opera…)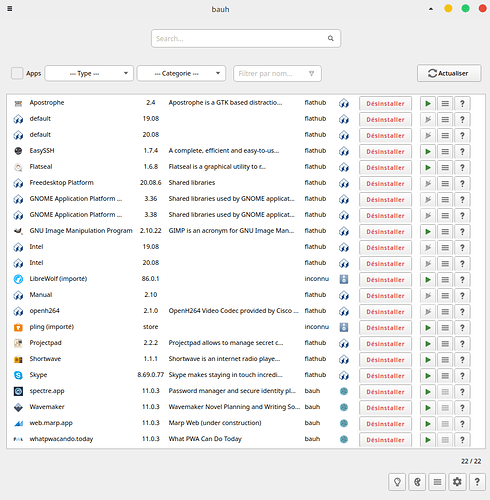 How do you use bauh ?
how do you manage those packages if not with bauh ?
[Note] I use Gimp via Flatpak as I use Photogimp