There is this effect in the Desktop Effects page in system settings application called Dim Inactive (Darken inactive windows). I have a similar effect on GNOME on Ubuntu and I want on Manjaro too. Can somebody tell me how to make it work?
I have these settings in the effect and I have pressed the Apply button in the main settings window and restarted the OS, but this does not work.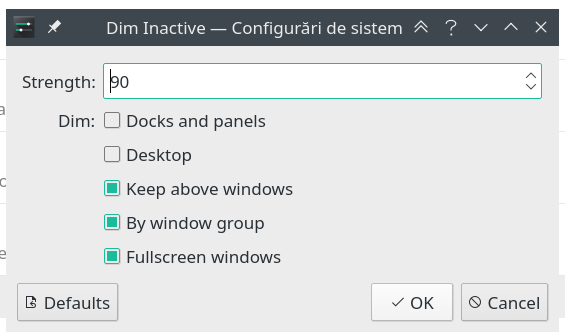 If not possible, can someone at least tell me how to make the drop shadow appear behind the windows, just the reverse of what you can see with the window in the screenshot above?
Thank you very much! Great OS and great community!