Hello,
My new created gaming partition showed with the wrong name "196 GiB Internal Drive (sda3)" in dolphin.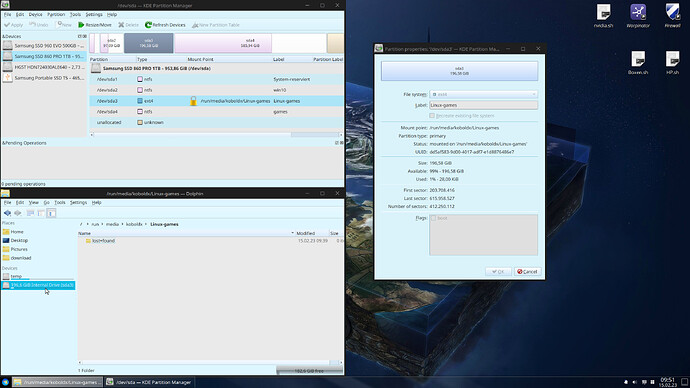 As you see, i already named the label in KDE Partition Manager, but without success

Optional Question, is ext4 or ext3 better for a gaming partition?
Edit: My "temp" Partition named correctly, and the only difference between this Partition was because my "temp" Partition was mounted in fstab and showed up in KDE Partition Manager under Mount point with /media/temp.
So my Gaming Partition are mounted in Dolphin with the difference under Mount Point /run/media/koboldx/Linux-games.
So can i mount my Partition with the correct name in dolphin or im forced to use Fstab?