I have Manjaro running smoothly and perfectly fine.
I recently upgraded my processor and motherboard. My new motherboard supports m.2nvme and I have one 240gb m.2nvme disk.
Currently my Manjaro is in my ssd and I want to move it or I say completely clone it to nvme disk for a little performance boost.
I tried to backup my ssd with timeshift and restore on freshly formatted m.2 disk. But I got error saying operation completed but with error.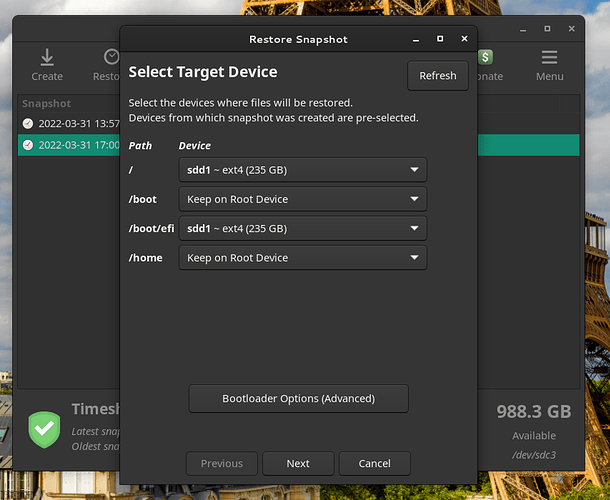 Check my config also
Is there any other solution for this ? Or I am doing something wrong?
Please guide me …
Thanks.