I have Manjaro XFCE.
In my default applications, a ton of file extensions are set to open with Atom as default. But I would like ALL of them to open with Mousepad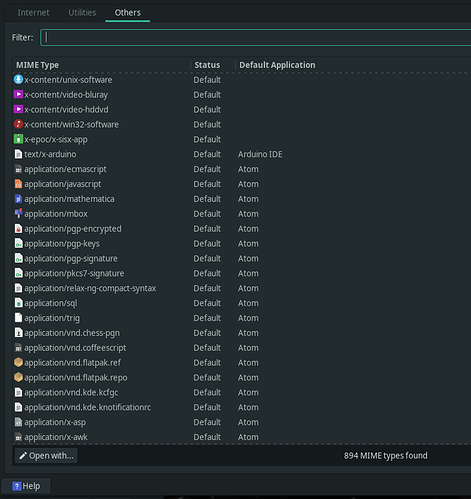 How can I change all of them? (without going one by one ofc as there is a ton of them). Is there maybe settings file for that at least so I can edit it?