Hi all,
I have recently reinstalled manjaro linux and I noticed the fans blowing away, even though I was not running any app.
htop shows high cpu usage even though no app is using the cpu to that level. it seems to be the kernel, but even with kernel threads enabled on htop i can't see anything that would justify the usage.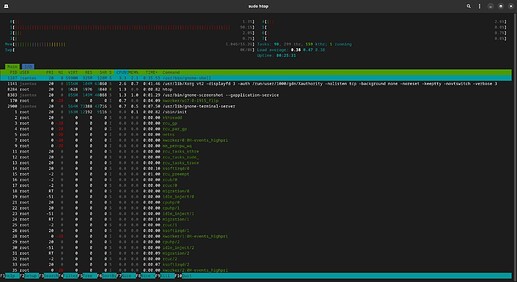 Here is some more info on pastebin:
Can somebody help me understand what is going on here?
Thank you!