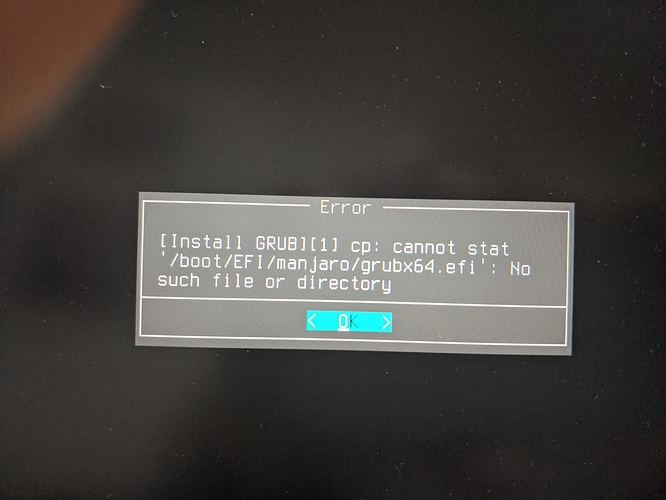 This is the error I'm getting after it asks me to select Grub as (I think the default bootloader).
Is it saying that it can't find the Grub file to install?
I'm installing Grub on a Micro SD card since I can't find my HDD (to overwrite Windows), so maybe this is because I've deleted the install disc when partitioning/mapping? the drive. Maybe not a good idea.