I am getting glitchy graphics on my test app (Solitaire) so I am assuming the XFCE system is using some default Linux driver…so I went to the Settings Manager hardware section and found this: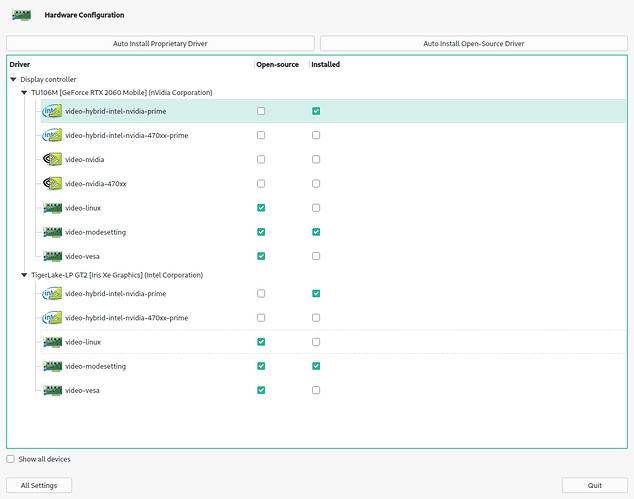 Firstly, can anyone advise which of these IS the correct nVidia driver to use (or do I need to go direct to the nVidia website and do a full manual install) and which is the correct Intel on-board graphics driver?
The "hybrid" in these is confusing to me…interested to know what it actually means.
I am assuming that the system is using neither the intel or nVidia drivers - based on performance in anything that is not simply a file on the system or browsing.
Oh, I uninstalled the video-linux immediately before this post and have not re-booted yet, JUST in case I "broke" something…so again assuming, the system is still running on that driver??
Of course if there is some other OE (operator error) going on, I am always happy to learn
Thanks