I am reporting a possible error with either the Manjaro installer or gparted. I discovered this problem after having to reinstall Manjaro because I was running out of room in my / partitiion. (I initially made my / partition too small.)
Below is a screenshot of my harddrive after getting the problem corrected.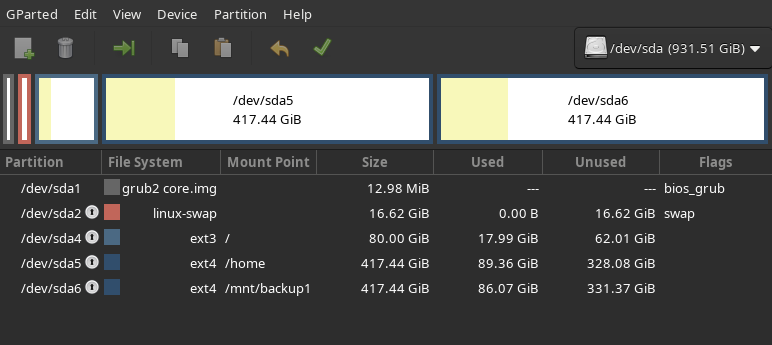 You will notice that that the file system is "grub2 core.img" and the flags attached are "bios_grub". If you have this configuration, then there is no problem. If the file system is "unknown" and there are no flags, then you're dealing with some of the same software issues that I faced.
What seems to have precipitated this problem was that I performed the disk partitioning with gparted, setting up an 8mb, cleared partition with the bios_grub flag attached. I then went to the installer, selected the "manual installation" option and proceeded from there. I edited the edited the bios_grub partition, selected "unformatted" and made sure the bios_grub flag was attached. I then proceeded to mount the other partitions.
I re-installed Manjaro four or five times with the same result mentioned above.
It is only after I used the installer to delete the first three partitions, and then set them up with the installer that I got Manjaro to install correctly as shown in the screenshot above.
I don't know where the problem lies. Only that the installer doesn't seem to like the way gparted sets up the partitons.
Unfortunately, I did not take a screenshot of gparted before correcting the problem.