kwalletd GPG backend - KDE Wallet Service:
Error when attempting to decrypt the wallet **Default keyring** using GPG. If you're using a SmartCard, please ensure it's inserted then try again.

GPG error was Inappropriate ioctl for device

I have difficulty launching the wallet manager, and application relying upon it. Specifically Github, where associated repo's also act strange.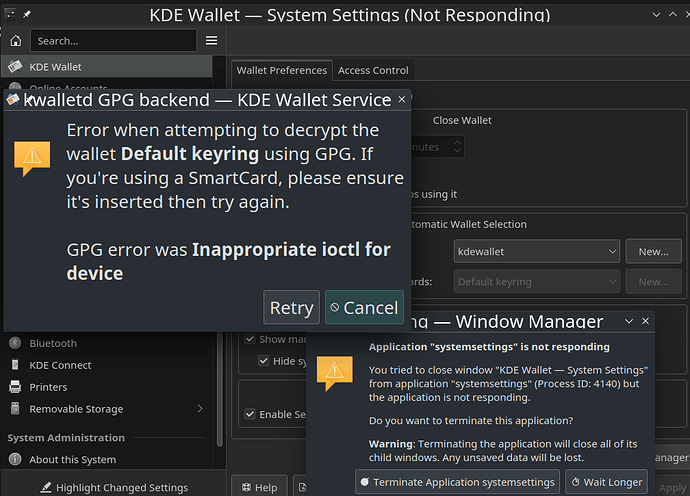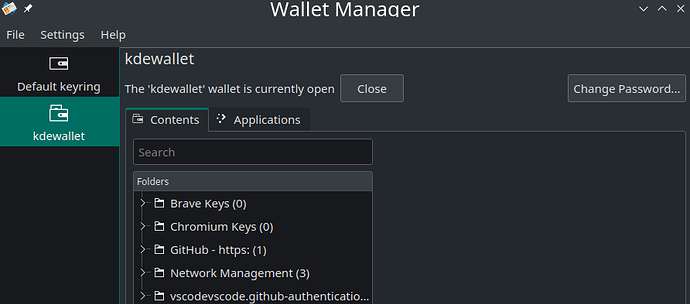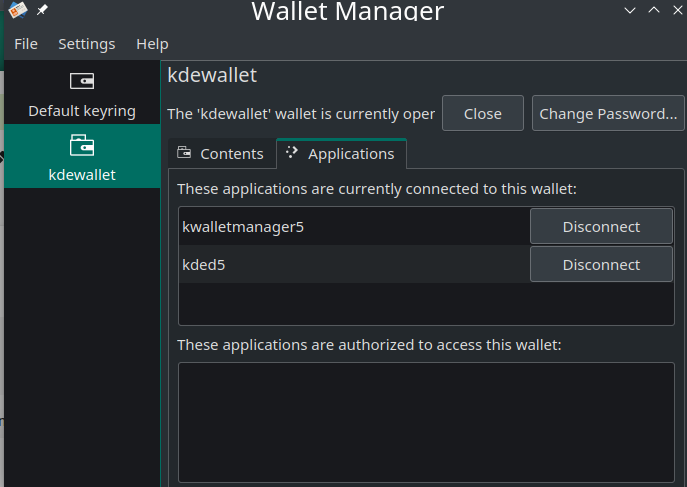 Pressing "open" here freezes the screen:

I've tried generating GPG keys gpg --full-gen-key, I don't mind only using blowfish if I can avoid this, but unsure where to change this setting.