Hi all
Now my Manjaro is configured 90% how i wanted as my habits i would like to make a first backup of my /home, not the videos and this kind of stuff but above all my ~/.* for the whole personal config files
I looked to format an external usb-sdd originally formated in fuseblk to ext4 just to be sure all the permissions of each file are correctly respected, but strangly GParted can not do that?
The option is greased i don't know why ?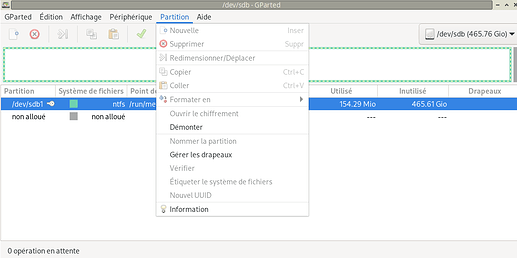 So then a few questions:
Is ntfs not formating possible to ext4? (why? or just how?)
While it's not the system but just my /home i want to backup can i save my config files from my /home safely on a ntfs device or will it ensure some permissions issue ?
PS: tried a little research on the net but nothing finded to answer those two questions
Thanks all