So I have kde plasma with kernel 5.15.76-1. I followed some post that recommended to get libfprint. I think I almost got it working.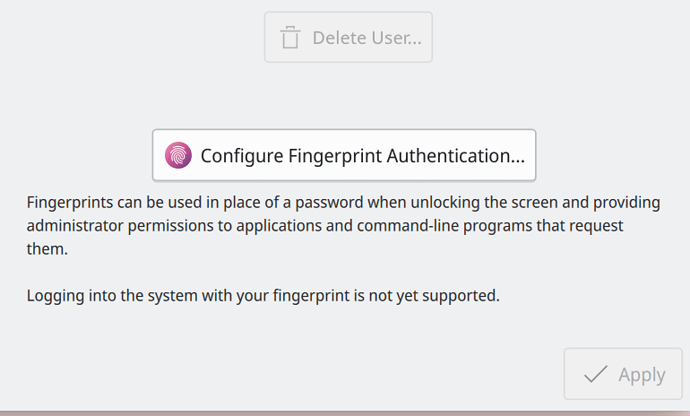 It says that my fingerprint login is not yet supported. I also already scanned it and when I restart my laptop and try to use my fingerprint, it just doesnt work.
I mostly followed this
post
. Also my fingerprint is supported for sure. I am using the framewok laptop 12th gen and I also have windows 10 installed on the side. With windows the fingerprint works.
If anyone has some help, thanks. I am also newer.