Hi All, who ever you might be.
I don't know if there's been an update to the forum, but I suspect so. I use the Manjaro Dark2 Material Theme, and this morning when I opened the forum all the colours were…wonky. See below for an example:

I've narrowed it down, I think, to where the variables are set in the CSS: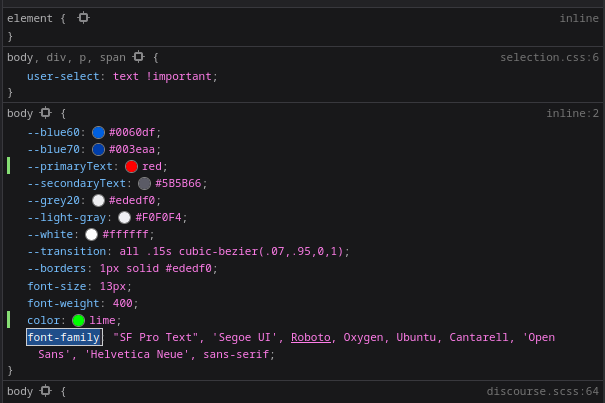 I don't think this is correct. Am I missing something, somewhere?