the solution to problem is finally found. but I can no longer comment or reply on the previous post.
Perhaps it came up in a search engine because it was cached but was actually removed from the forums. Perhaps share your solution anyway so others might benefit?
I used to use Manjaro KDE. Later I installed a minimal version of Manjaro XFCE, and the issue is not there at all, either in file manager (thunar), or in Telegram. I am using Noto Fonts.
@Alif Which DE are you using. Also, please post your solution. The comments in the facebook post suggest different solutions.
This issue seems to have been fixed in freshly installed Manjaro KDE minimal installation (image from 18th March, then fully updated).
Both before and after installing Telegram.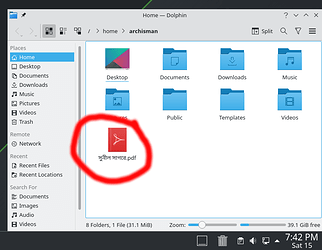 Bangla fonts in file manager are alright.
Bangla fonts in Telegram.
@a_0vi suggested this for old installations where this problem already existed. Someone in the Facebook link came up with this.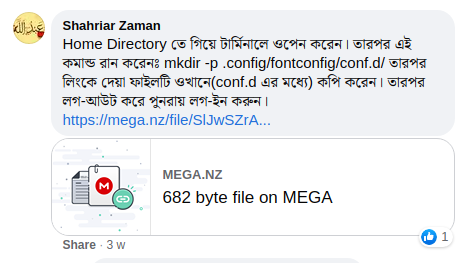 actually, I got this solution from @Alif
Credit goes to him.
IDK why, but all of a sudden, this method is not working for me in telegram though it is finely working in the file manager or other places.
i tried re-installing telegram from aur, snap,flatpak, but the issue still resides.
looks like i am the only one who is facing this problem, and the problem is in telegram only.