Hi,
trying to install Manjaro 22 XFCE on a brand-new system. My monitor is connected to the GPU's HDMI port and I installed with nonfree drivers with boot option "ibt=off" added, as otherwise I wouldn't get past "Starting systemd-udevd version 252.4-2-manjaro".
I was able to boot off the USB stick and install Manjaro. However, when I try to boot into my system after successful installation, I get stuck at a screen that looks like the following: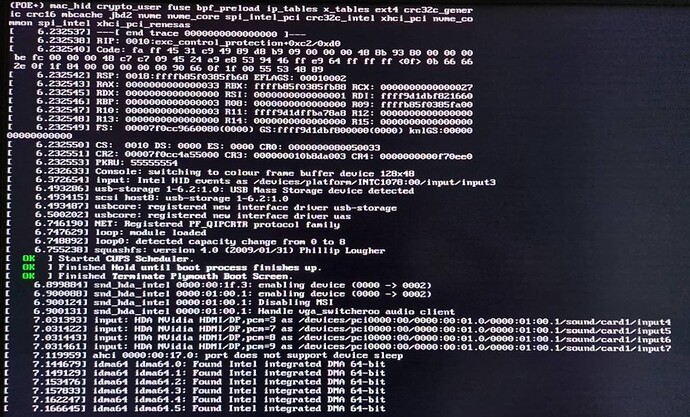 In some threads I read that people get around this by accessing another TTY (ctrl+alt+F2/3…) so they can login as a workaround, but in my case the system freezes completely so I can only hit the reset button.
any pointers as to how I can get around this?