Hello guys,
I'm a new Manjaro (KDE) user, i watched some Youtube Guides and read a little about Linux and Manjaro. Im trying actually to switch from Win7 to Manjaro, but today i run in a serious problem
and i don't know what to do, i really need help.
Today i was trying to get some experiences with Backup my Files. I'm always select my files manually with drag + drop from my HDD to my SSD, take a look on my Screenshot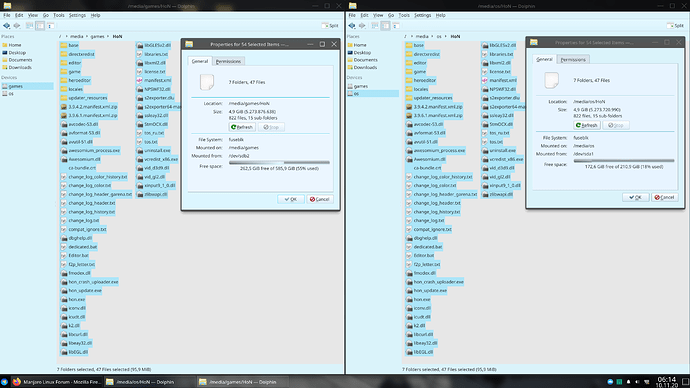 As you might see from the screenshot, i copy the folder HoN from my mounted ntfs partition "Games" (HDD) to the other mounted ntfs partition "OS" (SSD), the copy of the folder lost some Bytes as you can see on the screenshot.
I never had ever experience such a serious problem with Windows and im very worried that i may have some corrupted files, im also double checked when copy the same folder to the same Partition when i log to Win7, of course without data loss.
When i use properties on this drives then it showed me (check screenshot) under Filesystem: Fuseblk instead NTFS.
More Info's about my System and the fstab command that i used from a toturial to mount OS (C:) and
Games (E:):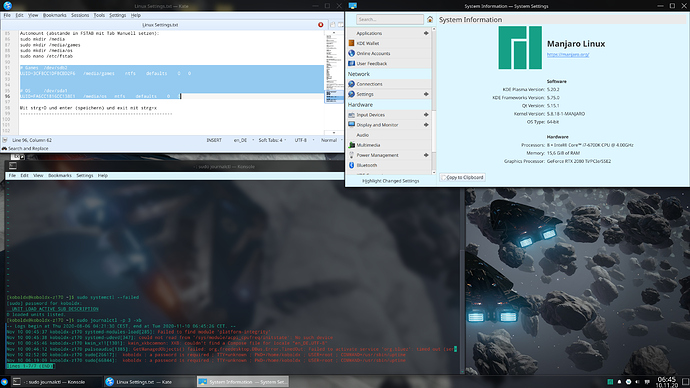 I really hope this problem can get solved, please help me out…
Regards,
Kobold