After the major Gnome update a few days ago, the file selection dialog only shows recently used files. That might be a nice feature, but there seems to be no way to select other files or go to the home directory with the mouse. The only workaround is to press ALT+L to open the address bar and manually enter the path of my home directory in the address bar at the top.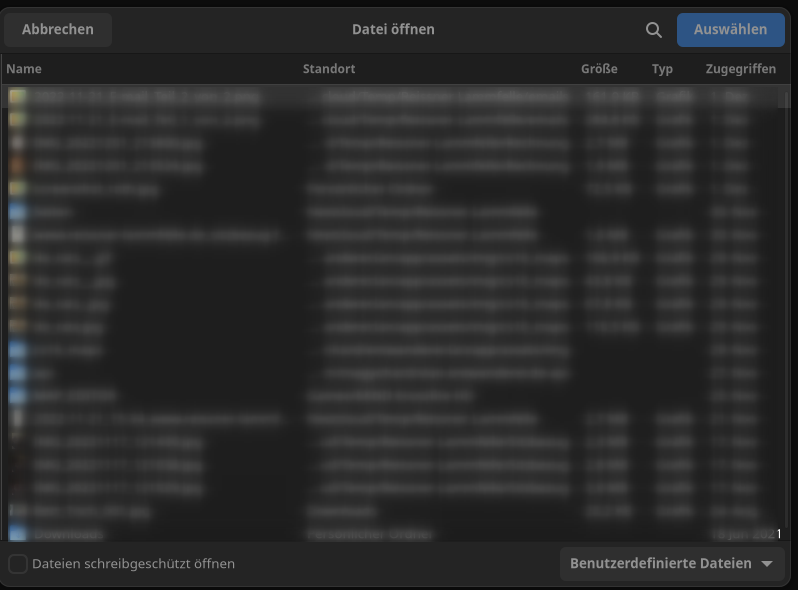 Using Manjaro Gnome, latest updates installed.
gnome-shell --version is 43.1
As no one else wrote about this topic, i'm afraid that there is something wrong with my system. Any ideas?