Hi Guys,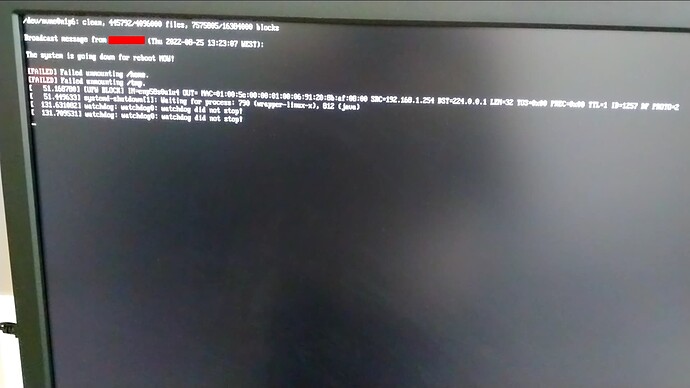 System reboots normally. It just takes much longer than usual. Up to 2mins. And throwing that error. I think it will clean up on it's own.
I ran
lsof | grep '/home/'
and did not see anything pointing to a problem.
Have you got a more specific command under your sleeve you propose or something that might fix it?
This thread did not mention how to clear the error: