After a couple of random boots where I could get in via selecting an older Kernel in grub I'm now getting no GRUB at all, just a cycle of the POST page and then this: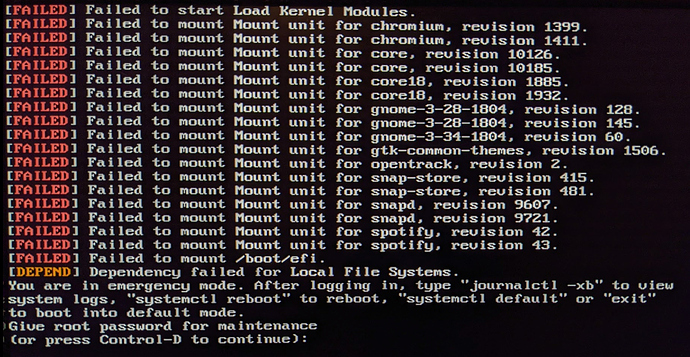 I can currently only get in via liveusb. Chroot and lsblk gives:
NAME MAJ:MIN RM SIZE RO TYPE MOUNTPOINT
loop0 7:0 0 17.8M 1 loop
loop1 7:1 0 482.5M 1 loop
loop2 7:2 0 1.3G 1 loop
loop3 7:3 0 504.2M 1 loop
sda 8:0 0 238.5G 0 disk
|-sda1 8:1 0 300M 0 part /boot/efi
which matches the fstab.
Any help? although I have all my data backed up I could really do with getting productive again without reinstalling.
Many thanks in advance.