Same problem myself today. Managed to get into GUI by changing to free nvidia driver with mhwd-tui after switching to a tty (CTRL + ALT + F3)
mhwd-tui

Then select install free driver option (3).
Problem is now my performance is tanked and I cannot do any of my usual graphic-heavy tasks. Trying to install the non-free drivers gives me this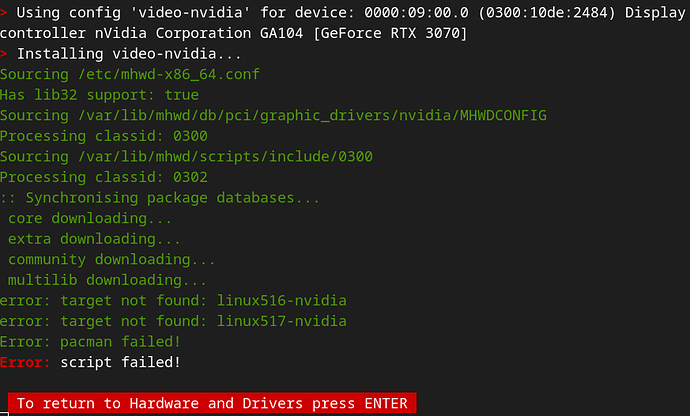 (
Untitled - Paste-bin for Sharing Code and Text
if image doesn't work)
Older kernels have unsupported warnings now, too. Never seen that before

So I installed newer kernel, too. Didn't fix mhwd-tui from not being able to pull the non-free drivers, expectedly.
The heck's going on…