Hello! I'm currently unable to boot my system. What I see is this: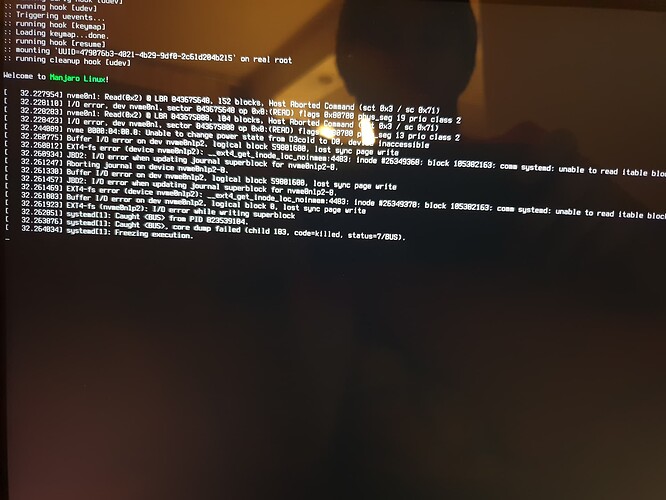 It happened for the first time after a system upgrade. Sounds like an hardware issue, but the fact that it happened after an upgrade is suspicious.
I already tried to boot with a USB and run fsck on every partition, but apparently no error whatsoever is reported. I also tried to mount the partitions to read/write inside, and everything worked properly, but errors like these are flooding the kernel log buffer:
[ 1731.160845] pcieport 0000:00:1d.0: AER: Corrected error received: 0000:04:00.0
[ 1731.160862] nvme 0000:04:00.0: PCIe Bus Error: severity=Corrected, type=Physical Layer, (Receiver ID)
[ 1731.160867] nvme 0000:04:00.0:   device [144d:a804] error status/mask=00000001/00006000
[ 1731.160870] nvme 0000:04:00.0:    [ 0] RxErr                  (First)

Next attempt will probably be to reinstall and see if the problem is an hardware issue. Any other idea?
Thanks!