Hi, I just performed an update and currently facing some problem. The logon screen looks different and there is a message in red. I am able to type in the password and log in.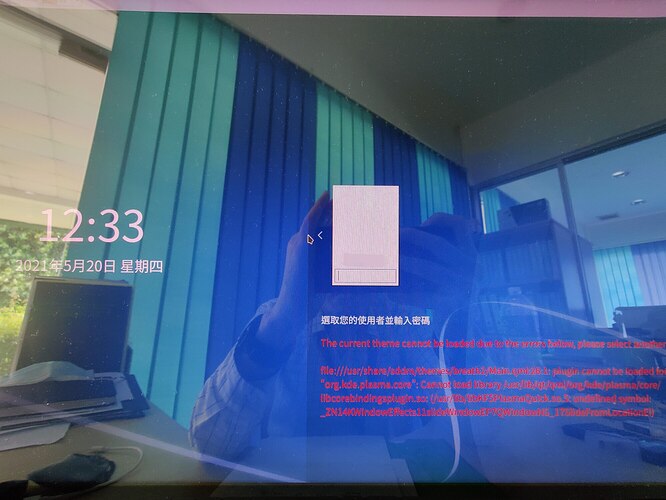 But then the wallpaper and the KDE desktop are not showing up. Only a blackscreen with the mouse cursor.


I am now able to run dolphin and open up terminal from there. And also right-click any photo to open with chrome and access internet from there.
I would like to know if there is anyway to fix and repair this. I dont have timeshift set up for any restore point.